Season tickets from 1 month to 1 year
Season tickets are issued in two forms
Electronically on a chip card
As a paper ticket together with a PID pass
Season tickets are implicitly nontransferable, you need to provide your personal data and a photograph. Alternatively, in Prague there are also transferable season tickets without providing personal data, which are a bit more expensive but easier to acquire.
Prices of nontransferable season tickets are listed here: season tickets for Prague, season tickets for Region.
The season ticket is valid from the moment it is issued or from another date in the future that you specify.
Electronic season ticket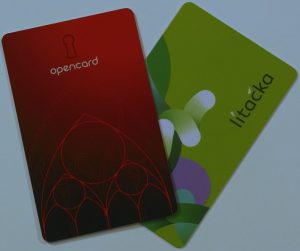 Electronic tickets are recorded in a card system "PID Lítačka".
How to acquire a chip card
Electronic chip card 'Lítačka' can be acquired either in person or online. More information can be found on the web www.litacka.cz. Alternatively, you can use contactless Visa/MasterCard or In Karta of Czech Railways, if you activate the card in e-shop or at contact point in Škodův palác.
How to buy tickets to the chip card
You can buy season tickets to the chip card personally at points of sale of Prague Public Transport Co. at metro stations or online in e-shop.
Paper tickets for PID pass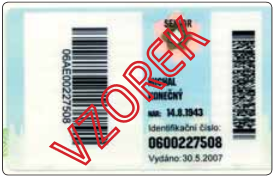 PID passes and season tickets are issued at points of sale of Prague Public Transport Co in metro stations.
In order to acquire the PID pass you need to provide your personal ID card or a passport and a photo 3,5×4,5 cm (not older than one year) and fill in an application form (can be acquired at the selling point). The fee for isuing the PID pass is 60 CZK.